Most of us really don't like to spend any more time than necessary in the dark. That can be especially true for us in childhood. In those years we are likely to be sure there are lots of scary things out there in the dark whether outside the walls of our houses, beyond the reach of a street light or outside the circle of light thrown by a campfire. We probably all know, as children and adults, that there are things that lurk in the most unseemly of ways, real and imagined.
Because of this, we tend to run to the light as quickly as possible. We equate light with safety and hope and promise and what delights. In the light we can see clearly. We know what's there and are comforted by this knowledge of all that is in clear view. Light draws us because in it we expect things to make sense. Just think how good it feels to have plenty of light around the places we live and shop.
Lent is a season where we know the light of Jesus' resurrection is on its way and allow ourselves to be drawn to it one step at a time. In a way, we are invited to live toward the light without rushing toward it. There is value in moving slowly and reflectively, feeling the weight of our current realities, as we allow them to stir us and allow God to stir us right in the midst of the hard, the challenging and the uncertain.
We'll walk through a series of texts that allow us to fully invest ourselves in this Lenten season, this approach through the darkness. We will definitely get to the wondrous light to come, but the journey to it is something we can embrace, something we can welcome, when we live with the expectation that God walks with us every step of the way. What will God show us as "Darkness Gives Way to Light?" Let's all step into this Lenten journey and find out!
Feb. 29/March 1 - Sin's Grip Is Broken, Matthew 4:1-11
March 7/8 - Judgment Is Lifted, Genesis 12:1-4a
March 14/15 - Still Water Flows Freely, John 4:5-42
March 21/22 - Blindness Gives Way to Sight, John 9:1-41
March 28/29 - Can These Bones Live?, Ezekiel 37:1-14
April 4/5 Palm Sunday - Primed and Ready, Matthew 21:1-11
HOLY WEEK BEGINS


Thursday, April 9 - 6:30 pm Livestream

Maundy Thursday Communion "It is Time" John 13:1-17, 31b-35
The recognition of this time with Jesus and his disciples in the upper room is built upon Jesus' commandment (mandatum in latin) to "love one another as I have loved you". Jesus demonstrates compassionate love in washing his disciples' feet. He teaches them to serve others with the same loving humility. Their celebration of the Passover Meal has become our Lord's Supper.
Prayer Vigil begins at 7:30 pm at home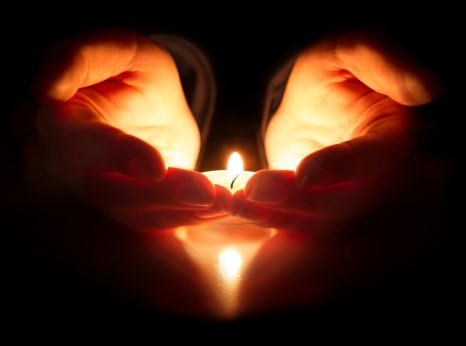 (ends Good Friday at 7:30 pm) We invite people to sign up in the Commons for 30 minute time slots as a way of keeping vigil in prayer, with Christ, for Christ and because of Christ having entered our world.
Friday, April 10 - 12:00 noon Livestream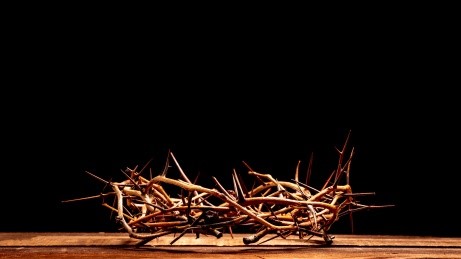 Good Friday Service "Deny Him?" John 18:25-37
We may always wonder how Good Friday got its name given that this was the day Jesus died. It becomes 'good' as we understand why Jesus dies...to take upon himself our sin and to offer us the gift of abundant life.
Sunday, April 12 - Easter Sunday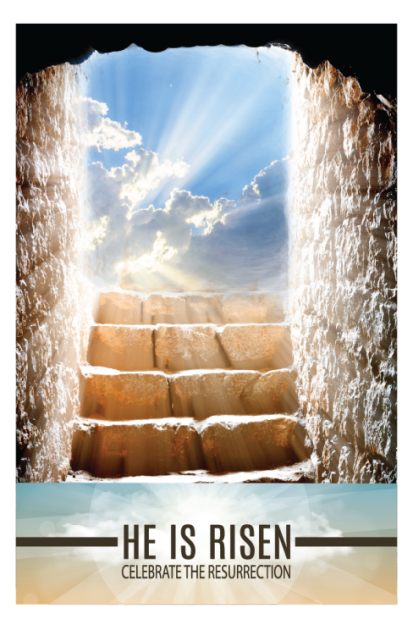 9:00 am Livestream
"Death is Undone! Jesus is Alive!" John 20:1-18
Resurrection! The lasting gift of eternal Life! Let the church bells peel and the people rejoice!
He is risen, risen indeed!