Pastor Clint's Easter Message - typed
During March and April Knox will be observing Lent from a perspective of joy as we use Paul's letters to the Philippians to explore the spiritual discipline of following Jesus Christ.
March 6: Ash Wednesday "Rejoicing In Our Humanity"
Jenny Hubbard, M-div.

Come to the Service at 7:00 pm to hear Jenny Hubbard preach on the spiritual meaning of the Lenten Season. At the end of the service, worshipers can receive the imposition of ashes.
March 9 & 10: "Joyful Prayer"
Rev. Cindy Karis

"Constantly praying with joy in every one of my prayers for you." –Philippians 1:4
How, amid the practice of disciplined prayer did Paul maintain a sense of joy? What is the source of joy in his prayers for these Philippians?
March 16 & 17: "Joyful Witness"
Rev. Clinton Roberts

"I want you to know, beloved, that what has happened to me has actually helped to spread the gospel." –Philippians 1:12
Paul offers us an example of how to discipline our witness so that telling our story is a part of what God wants to accomplish.
March 23 & 24: "Joyful Humility"
Darin Nettleton, M-div.

"Make my joy complete." –Philippians 2:2
Christian unity grows through Christ like humility. Christ's form is humble, self-denying, and self-sacrificing, and Paul wants us to emulate it.
March 30 & 31: "Joyful Hospitality"
Rev. Clinton Roberts

"Welcome him then in the Lord with all joy, and honor such people." –Philippians 2:29
In the early church, welcoming a Christian brother orf sister is akin to welcoming Christ. Jesus said, "When you have done it to one of the least of these, you have done it unto me." (Matt. 25:31-46)
April 6 & 7: "Joyful Asceticism"
Jenny Hubbard, M-div.

"Finally, my brothers and sisters, rejoice in the Lord." –Philippians 3:1
We do not have to sell everything we have, leave our families, and go to the desert like the early monastics to live the asceticism that Paul believes forms the heart of Christian living. Paul asks us to practice an asceticism that confronts whatever would get in the way of us pursuing Christ.
Saturday April 13 & Palm Sunday: "Joyful Giving"
Rev. Clinton Roberts

"I rejoice in the Lord greatly that now at last you have revived your concern for me." –Philippians 3:1
We give as a joyful response to what God has done in our lives… we forget that giving is a joyful way to respond to God's grace at work in us and to join God in work around the world.
HOLY WEEK BEGINS


Thursday, April 18 - 7:30 pm in Lehman Hall

Maundy Thursday Communion "This is my Body" Mark 14:12-50
The recognition of this time with Jesus and his disciples in the upper room is built upon Jesus' commandment (mandatum in latin) to "love one another as I have loved you". Jesus demonstrates compassionate love in washing his disciples' feet. He teaches them to serve others with the same loving humility. Their celebration of the Passover Meal has become our Lord's Supper.
Prayer Vigil begins at 8:30 pm in The Chapel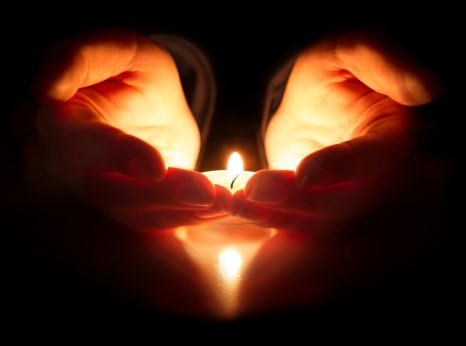 (ends Good Friday at 7:30 pm) We invite people to sign up in the Commons for 30 minute time slots as a way of keeping vigil in prayer, with Christ, for Christ and because of Christ having entered our world.
Friday, April 19 - 12:00 noon in Sanctuary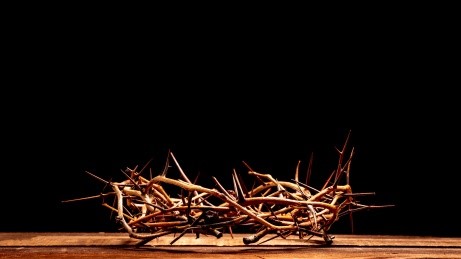 Good Friday Service "That We May See and Believe" Mark 15:16-39
We may always wonder how Good Friday got its name given that this was the day Jesus died. It becomes 'good' as we understand why Jesus dies...to take upon himself our sin and to offer us the gift of abundant life.
Sunday, April 21 - Easter Sunday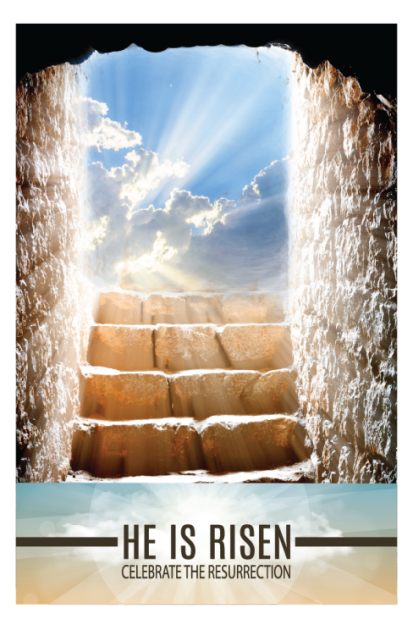 6:30 am Sunrise Service at Veteran's Park
9:00 am & 11:00 am services at Knox
"He is Risen!" Mark 16:1-8
Resurrection! The lasting gift of eternal Life! Let the church bells peel and the people rejoice!
He is risen, risen indeed!