Welcome Intro l Week 1 l Week 2 l Week 3 l Week 4 l Week 5 l Week 6 l Week 7 l l l Printer friendly version l Leaders DVDs are at Knox
Welcome to our Fall Spiritual Study - "Living Unafraid"
Isaiah 41:10 is the scriptural theme of our Fall Spiritual Emphasis. The phrase from the verse, "I will strengthen you and help you. I will hold you up..." has many times been a verse of hope for me. I liken it to the words Jesus gave to his disciples, in Matthew 14:27, after calming the storm, "Don't be afraid" he said. "Take courage. I am here."
Cultivating the presence of Christ in our lives is a continual effort. Our fears and despair push him away. As a friend of mine recently reported, "I'm praying constantly, asking for my daily bread...not feeling Jesus but I know he's there." Some days and some circumstances lead us to cling to his promises like an invisible, but tangible life ring; he's holding us up, strengthening our resolve, granting needed courage, until we see him more clearly and find our footing once again.
It is God's intention for us to live in joy.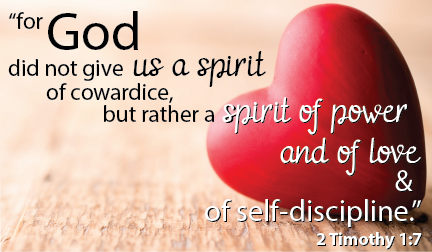 Jesus spent his life cultivating life without fear for others. Francesca Battistelli is a contemporary Christian artist who wrote a song entitled, "The Break Up Song". It's about breaking up with fear. She declares that "this song is her anthem ...fear is a universal struggle ...that holds us back from truly living..." Francesca lists a number of bible verses that contributed to the song, but certainly Philippians 4 and 2 Timothy speak volumes!
Week 1 - Living Unafraid the Intro - Knox Fest Sunday
Scriptures: Isaiah 41: 4, 8-10; Luke 5: 1-11
Our guest preacher Dr Chanon Ross shared some helpful examples of fears he encountered in his ministry. He reminded us of Jesus and disciples who became "fishers of people"-against their wildest expectations.

After a long night of fishing and not catching anything, not one fish, Jesus asks the young men to go out once again into the waters and cast their nets on the other side of the boat. In doing this, they catch so many fish that their boats are sinking. They don't know what to make of this man Jesus but they are now afraid.
Jesus calls to them to follow him. And they do, in spite of their fears and a letting go of known certainties. Chanon invited us to overcome any incredulity that God calls each of to leave our uncertainty and "go fishing" with Jesus.
Listen to Chanon tell us about many of the people God has called. Think about your own response. Is it - "Come on God, It's not me you're looking for. Or is it "Yes- let's go fishing indeed!"
Week 2 - The Anatomy of Fear
Scriptures: Numbers 13:32-33; Philippians 4:5-7
Study Section - Part One - Understanding and Countering Fear

The story of the Israelites in Numbers highlights the experience of a halting fear; of fear induced paralysis. They are a mile from the promise land when they send scouts to survey the land that awaits them. This honored and carefully selected group see the obstacles rather than the opportunities; the pitfalls rather than the promises. They return to share a story of "giants" that they say are unconquerable! It is many years before Gods people cultivate the courage to go forward and receive Gods promise for them.
The words of rejoicing in Paul's letter to the Philippians stands in stark contrast to our story in Numbers. Paul has encountered most every fear that humans can imagine and yet he finds reason to rejoice, hope and go forward in faith. Gratitude and grace help us to see how God has led us in the past and to trust that while we can't see the future, we can trust our future to God - even if only s step at a time.
Identifying the giant(s) in our lives is a first step. A giant is anything that becomes bigger than God. What is your giant?
Paul encourages us to rejoice that there is nowhere and nothing in which God cannot come alongside us, his promises to receive.
Phil 4: 6-7
6 Do not worry about anything, but in everything by prayer and supplication with thanksgiving let your requests be made known to God. 7 And the peace of God, which surpasses all understanding, will guard your hearts and your minds in Christ Jesus.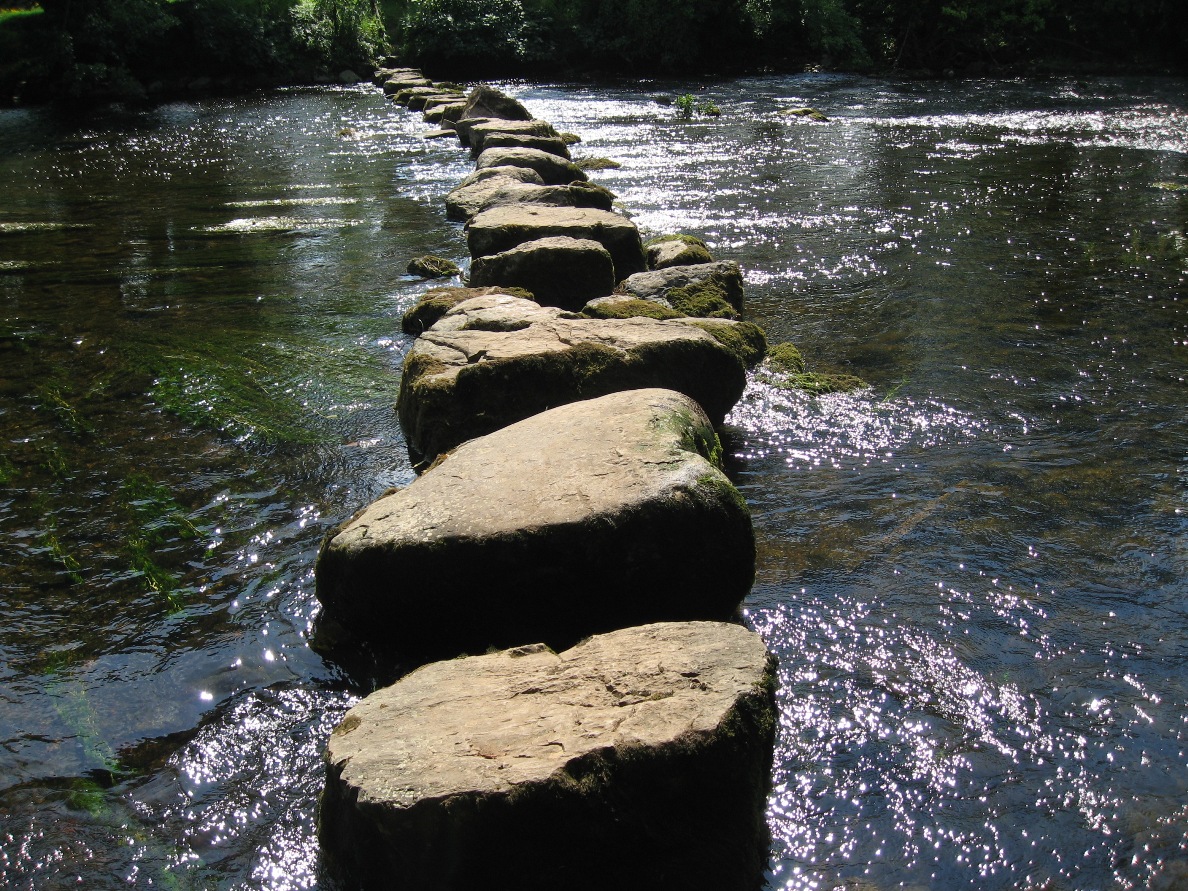 Week 3 - We Need a Security System
Scriptures: Genesis 4:8-9; Psalm 56:34; John 8:32
Study Section - Part Two - Crime, Race, Terrorism and Politics

Our subject matter for this week deals with all the external pressures and challenges of the world around us. The news and views! These impact us hour by hour to the point that we are overwhelmed. It is natural to be on the defensive and to become fearful for all the things beyond us, that we cannot control.
You and I also have lots of view points! We often fall into the trap of being "so right" that we cannot hear other viewpoints or share conversations in love. Our theme this week is "We Need a Security System".
In the video with Adam Hamilton, one of his guests talks about the innate human desire for self preservation and the preservation of culture. This can lead to an all out effort at creating both a personal and a national sense of security. Yet our story in Genesis is the first introduction that as Gods people, we are "our brothers and sisters keepers".
We are to love one another as sisters and brothers of the human family and Gods family. The reality of human life is that there will always be circumstances which cause genuine fear. There will be circumstances in which that fear becomes our distrust of those who are different than us, who oppose us and share differing belief systems. All this causes genuine anxiety and worry.
The difficult task before us is to understand the God given instinct of fear - it is intended to help us protect ourselves and others. We must accept that there will always be something or someone "to fear". We are discovering that to live is to struggle with developing the difficult "art of living with fear".
Our God is a great God who also gifts us with skills and imagination and grace and one another so that we can deal with the tyranny of fear over our lives, our actions and our hope. Our hope is in Jesus Christ and it is meant to be ours forever.
A poignant moment in last week's worship was the Children's Message. Rev Clinton poured bubbling liquid (gator aid) over the "ice cubes of fear" ... and they began to melt away. God seeks to pour grace and love upon our fear and melt it into trust and hope.
This week, imagine God pouring grace and love upon your life. What do you see melting in the light of that love?
Romans 12: 17-18
17 Do not repay anyone evil for evil, but take thought for what is noble in the sight of all, 18 If it is possible, so far as it depends on you, live peaceably with all.
Week 4 - Breaking Up With Fear
Scriptures: Proverbs 25:21-22; Luke 9:24-25, Ephesians 2:4-5
4 But God, who is rich in mercy, out of the great love with which he loved us 5 even when we were dead through our trespasses, made us alive together with Christ[a]—by grace you have been saved
Study Section - Part Three - Failure, Disappointing Others, Insignificance and Loneliness

All of us wish it were possible to "break up" with fear. Be gone you ol' nemesis! As Francesca Battistelli's song of the same name says....
"There's no room for you here
Yeah, I've had enough
The "No Vacancy" sign on my heart is lit up"
What we are learning in this study series is to understand that we shall always live with fear but it is possible to be unafraid as we live in Christ.
Adam Hamilton's book is filled with important information, resources and insights. There are challenging questions as well. All of this is meant to assist us gain understanding we need and develop the "tools" God provides. This past Sunday we spent time with a brief overview.
Part 1 of the book focused upon the physiology of fear which is a God given gift meant to guide and protect. Today we are bombarded by so much information that our fears multiply to become disorders and phobias.
Part 2 dealt with the 'externals of life that we feel we cannot control or have much impact upon as individuals. These include things like crime, race, politics, terrorism and natural disasters. In this section Hamilton stresses that "facts are our friends" and we can evaluate our fears in light of known facts. Also, the fear of others who are different from us is greatly overcome by recognizing our common humanity and sharing our stories.
Part 3 dealt with the internal landscape of our lives such as the fear of failure, disappointment, meaninglessness, and loneliness. That is quite a check list!
Fear distorts our thinking and our ability to employ our God given tools to face our fears.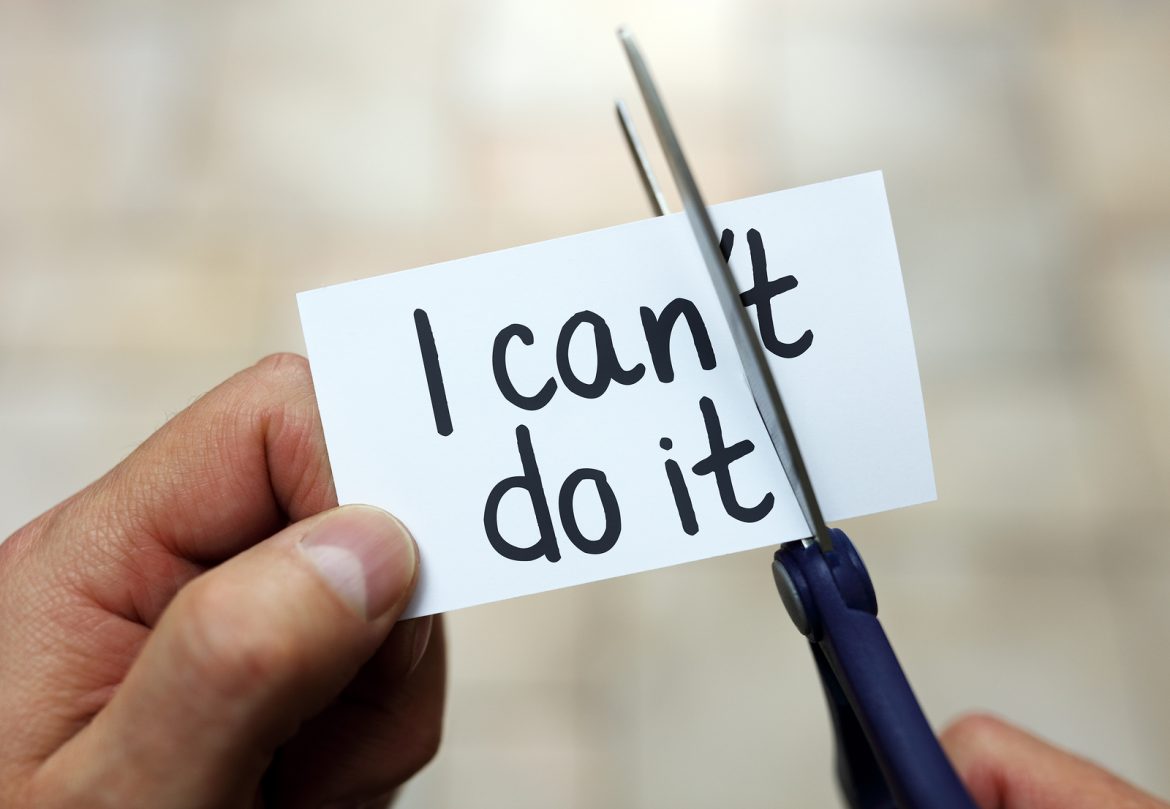 Face your fears with faith.
Examine your assumptions in light of the facts,
Attack your anxieties with action.
Release your cares to God.
Hamilton poses important questions for us to consider. He encourages us to do this in the context of Christian Family, for we are not alone in this endeavor.
What fears control you?
What drives your need for affirmation?
Are you a recovering people pleaser?
A committed conflict avoider?
Hamilton also identifies attributes that we can nurture as we grow in Christ with other believers. Our lives have value and meaning no matter what. This leads us to persistence and courage. We are to imagine that our lives can and will be different through our trust in Christ and one another. This leads us to act intentionally and responsively. We are loved with a love that will not let us go. Imagine that!
Week 5 - FOMO
Scriptures: Ecclesiastes 2:selected; Matthew 6:19-21; Revelation 21:1-4
Study Section - Part Four - Apocalypse, Change, Missing Out and Finances

Many gained a significant vocabulary word this week-dystopian. The word has to do with how we imagine the future and a bleak one at that. Books and TV shows have offered imaginative portraits of the human struggle over the years of the human struggle to survive. Many of the visions offered would scare anyone. And unbelievably, people seem enthralled.
Christians are invited to imagine the future both with realism and with hope. Challenges and struggle are part of our human condition. Yet our hope is found in the trust that God holds the future. Gods kingdom is and will be ours also.
Revelation 21: 3-4 (NRSV)
3 And I heard a loud voice from the throne saying,
"See, the home of God is among mortals.
He will dwell with them;
they will be his peoples,
and God himself will be with them;
4 he will wipe every tear from their eyes.
Death will be no more;
mourning and crying and pain will be no more,
for the first things have passed away."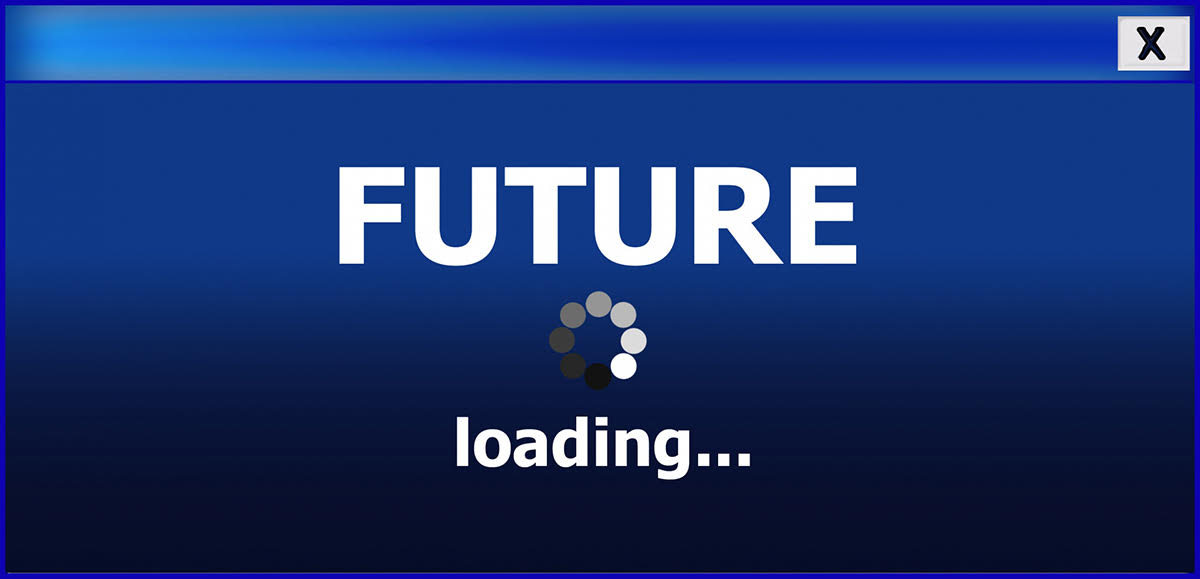 These are the questions before us:

What does the future look like to you?
What does your future look like?
What does Gods future look like?
Week 6 - A World of Anxiety and Illness
Scriptures: Psalm 139: selected; John 14: selected; 2 Corinthians 4: selected
Study Section - Part Five - Aging, Illness, Dying and Fear of the Lord

Words of John 11:25-27
25 Jesus said to her, "I am the resurrection and the life.[a] Those who believe in me, even though they die, will live, 26 and everyone who lives and believes in me will never die. Do you believe this?" 27 She said to him, "Yes, Lord, I believe that you are the Messiah,[b] the Son of God, the one coming into the world."
We are definitely adding to our vocabulary with our study. Here's one for you-gerascophobia! It means the fear of growing up. Most of us would at least agree that we struggle with the fear of aging. While many in America live longer, quality of life issues and decisions become a reality for all. And we hope and pray to live out our tears with grace and we'll bring.
Hamilton offers another word for our contemplation that finds its place in the evolution of psychological understanding and diagnosis. That word is angst. It refers to the anxiety and life perspective one holds. All will encounter angst in their lives, but some in profound and lasting ways.
Part 5 of our study invites us to embrace -with hope - the vulnerability of human life. This vulnerability includes illness, aging and death. That is why Jesus words to Mary in the story of Lazarus death are so important.
In John 11, we experience Jesus as both the hope and the One who promises redemptive life. Through faith in him we receive an assurance of his healing presence today, tomorrow and even forever. He comes into the world and into our lives with a life changing message that speaks directly to our angst and our vulnerability.
Jesus becomes our light in the midst of all the uncertainty and the darkness that the world can offer. This clarity grants us a trust and perspective that carries us forward day by day.
Click on the short video below.


Week 7 - Living Unafraid - It's a Wrap
Scriptures: Proverbs 14:27
"Living Unafraid - "It's a Wrap!"