Volunteer Team to Serve The Naperville Women's Half Marathon
April 23, 2023 7:00am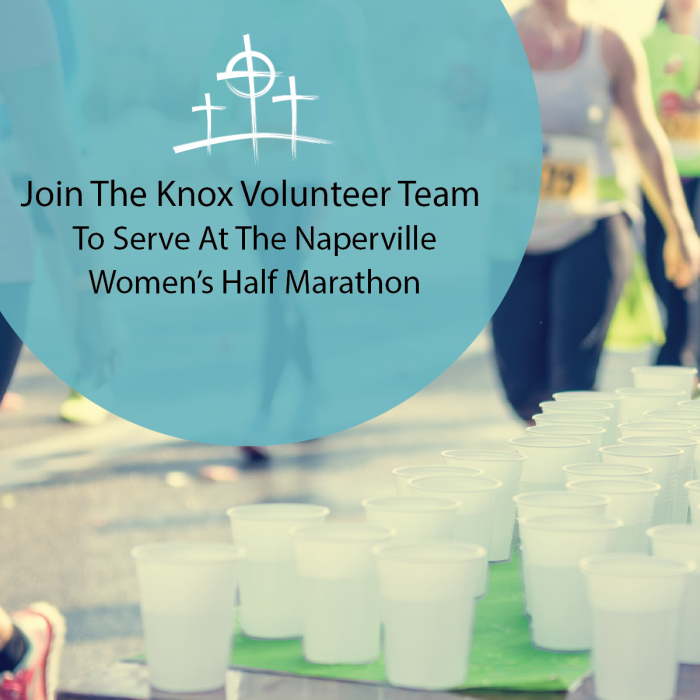 Calling all Knox athletes and volunteers!
Help Knox be the hands and FEET of Jesus in our community by joining our volunteer team to serve the Naperville Women's Half Marathon on Sunday, April 23rd. Our team of 10-15 volunteers will run an aid station on Washington Street near to Knox distributing water, Gatorade and cheering on an estimated 1,500 participants! This is a great opportunity for families, athletes or anyone with a heart to serve. Contact Julia Gilman ( ) for more information.
Location: Washington St. Location near Knox- TBD
Date: Sunday, April 23rd
Time of volunteer service: 7:00 am - 9:15 am
First runner - 7:35, last runner 8:35 am
Duties: distribute water and Gatorade to runners - all supplies provided by marathon organizers
Needed: 10-15 volunteers
Are you a Knox member running in the race? Let us know here so we can be sure to cheer you on!