ManKIND - Salmon Fishing
June 4, 2022 9:30am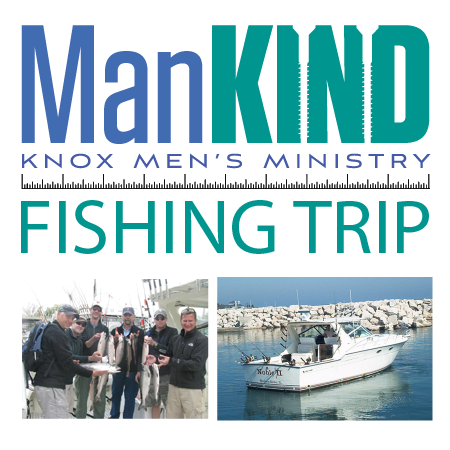 Contact: Jeff Hild
June 4 at 12pm
Lake Michigan Salmon Fishing
Kenosha Small Boat Harbor
SIGN UP is now full.
Join your fellow ManKIND buddies for a beautiful afternoon on Lake Michigan! We will head out from Kenosha, Wisconsin, and enjoy an afternoon trolling for tasty Coho salmon and lake trout on Saturday, June 4, weather permitting. No rods, reels or experience necessary! Our boat captains will provide all the supplies. You'll just need to bring your lunch, refreshments, fishing license (one-day, non-resident Wisconsin license is $10) and sea legs. Two boats, each holding six fishermen, have been reserved. Spots will be reserved on a first-come, first-served basis by paid online registration only.
REGISTRATION
Cost per person is $108, plus fish cleaning tip. Sorry, no cancellations allowed, but you may find a last-minute replacement for your spot if needed. We will depart from Knox for Kenosha's Small Boat Harbor at 9:30 a.m. Once in Kenosha, we will order deli sandwiches and buy our fishing licenses before boarding our chartered boats at approximately 12 p.m., fishing until 5:30 p.m. For more information, contact Jeff Hild at . Sign up and prepay by May 31.