Lunch & Learn
Sunday, September 29 -Hope Happens
By Kenneth Elisapana

Founder and Executive Director of South Sudan Voices of Hope will present the history of South Sudan, background information, and details of the current humanitarian situation facing the men, women and children of this country. He will also present some of the work of his organization in representing hope in the midst of such dire need.
Sign up HERE
Lunch $5.00
presentation only - free
Sunday, October 20 - All's Well that Ends Well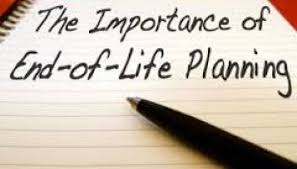 How do you hope to finish your life? To leave the earth? Have you decided what kind of medical care you want to receive or not receive? Have you thought through your financial planning? Long-term healthcare options? Your memorial service?
Sunday, October 20 – Professionals in pastoral care and funeral home service.
Sunday, October 27 - Professionals in medicine, estate law, and long-term health insurance.
If you would like to order lunch at $5 per person, please sign up online below or in the Commons by the Wednesday preceding each event. Otherwise, you are welcome to attend at no charge. Lunch will be served at 11:45 a.m., followed by the speakers at noon. Fellowship Hall. Sign up below:
Curious Christian Events
October 5 - Glessner House
The Curious Christians are planning for another Chicago outing! We will visit the Glessner House, stroll along
Prairie Avenue with our guide, and view the Tiffany stained glass windows of Second Presbyterian Church which is located on South Michigan Avenue.
The Chicago Tribune named Glessner House one of the top twenty architectural gems in Chicago. Built in the 1880's, the 17,000 square foot residence was a radical departure from the fussy Victorian taste of the time. It is located on Prairie Avenue, once home to Marshall Field, George Pullman, and other business and social leaders of the 19th century.
Date: Saturday, October 5, 2019
Departure from Knox: 8:30 am, return 4:00 pm
Lunch: Kroll's South Loop (burgers, salads, sandwiches)
sign up HERE
Price: $42. This includes guided tours of Glessner, Prairie Avenue, and Second Presbyterian, and transportation by van from Knox. It does not include the cost of lunch.
NOTE: Glessner House is not handicapped accessible. There are 15 stairs to enter and a stairway to the second floor. We will also walk along Prairie Avenue. Kroll's Restaurant and Second Pres are within a block or two.
For more information: Email Sue Pollard or Julie Mclean
AN EVENING WITH C. S. LEWIS - Sunday, Nov 3, 3:00 pm
An evening in the home of this famous author is recreated as he recalls the people and events which shaped his life. How he came to embrace Christianity is a prominent part of this inspiring one-man play. Water Tower Place Theatre, 175 E. Chestnut, Chicago, Sunday, Nov. 3, at 3:00 p.m. Sign up here or in the Commons. $ 35 per ticket. Transportation not provided.
Contact: Julie McLean with questions.