ManKIND Activities
Please join the men of Knox throughout the year as we serve God, each other and mankind!
The Men of Knox in Service to Others:
ManKIND Men's Ministry has assisted more than 100 people by providing (and praying over) beds and household necessities, as well as helping families move as they transition from homeless shelters to permanent housing.
Knox men regularly conduct work days that include building storage, painting, maintenance, and facility updates. We have assisted the Hesed House and the Transitional Living Center (TLC) in Aurora and the Midwest Shelter for Homeless Veterans, located in Wheaton.
Knox has mentorship opportunities including education and skills training.
Daybreakers - Thirty or so men meet bright and early each Thursday morning at 6 am to study God's word and to discuss and debate highly relevant topics from a man's perspective.
There are dozens of ways for men of all ages to get connected and involved with ManKIND men's ministry at Knox. Programs, service, educational and fellowship opportunities are coming throughout 2019, so now is the perfect time to plug in and be fulfilled!
Bed Brigade For Homeless Veterans May 5
On Sunday, May 5, ManKIND Men's Ministry, in partnership with the Midwest Shelter for Homeless Veterans, looks to host a bed brigade at Knox Presbyterian to raise funds for beds and
bed frames and collect donations of new bedding sets for vets in need.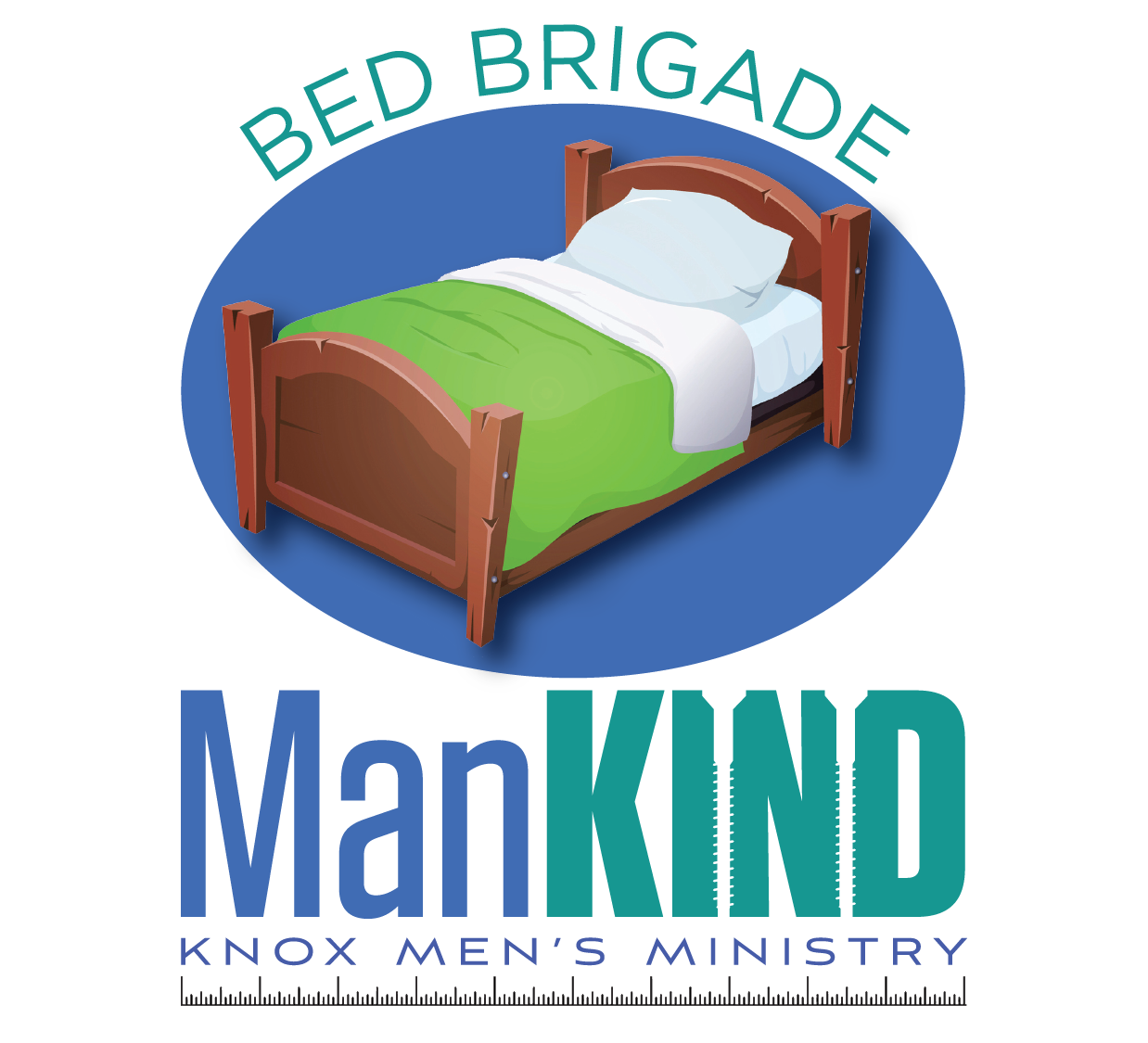 For more than three years, the men of ManKIND have delivered more than a hundred beds and bed linens to military veterans throughout the Chicago area and northern Illinois. We look to continue this much needed ministry with the active support of Knox members.
Members may participate by making a cash donation to the ministry at any of our services that weekend or DONATE DIRECTLY HERE.
A donation of $250 funds one complete mattress, frame and all the bedding the vet needs for a good night's sleep. Members may also participate by purchasing the bedding directly and filling a laundry basket with pillows, sheets, and/or comforters in sizes full or queen and then delivering their purchases to the sanctuary during either service on May 5.
Baskets will be distributed initially during our April 7 services and will be located in the Commons area for pickup until May 4.
Men's Cycling Group
Join your fellow Knox cyclists on group rides held throughout the year! Both men and women cyclists are welcome. Email Mark Blodgett for more information.