Bible Studies l Circles l Hearts of Hope l Apples of Gold l Women's Retreat l Chick Flick l Garden Walk l Plant Sale l Treats & Treasures l Mocktails Anyone! l Ladies Luncheon
Presbyterian Women
Knox Presbyterian women is a community of women who encourage one another in their Christian journey through Bible study, fellowship, service to the church, community and the world. It is a part of the larger PW organization comprised of over 200,000 women within the Presbyterian Church USA. Knox women participate in Bible study groups, circles, mission events, social occasions, and spiritual retreats.
Circles
If you want to grow in your faith, then join a community of caring women. Knox PW circles usually meet one per month or at regular intervals selected by members. These ladies nourish their faith, build relationships, work on mission projects, perhaps do a Bible study or experience an inspirational program, and pray together. We invite you to forge life-long friends and connect with your church family on a personal level. We have a circle for every woman, no matter your stage of life.
Deborah Circle: This is a group of active women, ages 60+ who gather for food, fellowship, Bible study, and missions. You will find them wise and supportive. They love visitors and new members. Email Ann Beran Jones.
Mary/Martha Circle: Mary Martha Circle contains women of all ages and interests who come together to enjoy brunch, fellowship, inspirational programs, prayer, and missions. They meet in homes at 9:30 a.m. on the 2nd Tuesday of each month from September through May. Email Sue Burns.
Mom to Mom: A mother's role is as diverse as it is rewarding, frustrating, and challenging. Join this group designed to spiritually and personally support moms of all ages – working and non-working. You will laugh and lament together. You will find life-long friends in this group who will help you navigate this thing called motherhood. Three main pillars of this circle are Support - Service - Social. We will bring in speakers for support on women/mother topics, come together for volunteering and do some fun social events. This group meets once or twice a month on varying days to accommodate different schedules (Check Knox Website), typically at 6:30 p.m. on weekday evening at the church. Depending on the type of event, childcare may be available via reservations online. Email Candice Sunblade.
Not Your Mother's Circle: This group support one another's spiritual journeys, promotes long-lasting friendships, and serves God's purpose wherever there is a need. The group will decide its meeting times and activities. It will be an diverse group of women with varied interests, of all ages, in the work force or not, etc. Email: Lisa Dorr
Rachel-Rebekah Circle: All women are invited to join in this circle of fellowship and Bible study each month. The Circle meets in homes at 9:30 a.m. on the 2nd Tuesday of each month from September through May. They also participate in mission projects the group selects and in the Gatherings, special Mission events, and the Women's Retreat of the Presbyterian Women of Knox. Email: Eileen Engstrom.
Ruth Circle: Ruth is an eclectic group of moms, wives, working women, single women, young and not so young (!) women who find gathering during the day difficult. They focus on fellowship, support of one another, devotionals, and missions within Knox Church. Everyone fits in and feels comfortable from the minute they arrive. Please find your place in their group. They meet the 3rd Thursday of the month at Knox in the Parlor at 7:00 P.M. Email: Bev Mayer or call 630-615-4325.
Whether you are a mom with young children or school-aged children, whether you are single, retired or somewhere in-between, Women On Wednesdays wants you...and your friends and neighbors! This program is a Bible study for women, with childcare and activities for infants through Kindergarten. WOW meets from 9:15 - 11:15 am with fellowship and refreshments, followed by large and small group discussions, DVD presentations and prayer. Cost is $25 for an individual or $40 if you are bringing one or more children. More details on their current bible study can be found here.
We are excited to invite you to consider being part of a new small group at Knox Church! It is an 7-week nurturing experience for single mothers entitled Hearts of Hope.
Hearts of Hope will meet on Wednesdays nights from 6:30 - 8:30 pm Jan 8 - Feb 19, 2020. It includes dinner, fellowship and a Bible study entitled "Finding You Again."
Sign up here:
We are single women who are seeking to encourage other single women with children by sharing a meal, studying scripture, and learning together. We will prepare and provide dinner for you in one of our homes.
If you are interested in becoming part of this program please feel sign up above or feel free to email Karen Van Iten

Six women with college age children and meet with six young mothers to participate in an phenomenal nurturing experience called Apples of Gold. This small group shares a meal, studies scripture, and learns together. Remembering the demands of being busy mothers themselves, they want to serve and encourage the group through God's word and Christian fellowship. Contact Margaret Lambka for more information.
Our 2020 retreat had to be cancelled but join us in 2021!
Calling all women to join us at beautiful LaSalle Manor, 12480 Galena Rd in Plano IL on the weekend of May 14, 2021. Meditate at the water's edge, walk the Labyrinth, make new friends, strengthen old ties, join in crafts, rest, shop in their gift shop, and enjoy scrumptious meals! Cost is $175; financial scholarships are available. Registration will open in spring, 2021.
Friday May 14 6:00 pm – May 16 11:00 am
Knox Chick Flick Night
Where film, faith and fellowship come together…
Chick Flick Presents: TBA - Friday
6:15-7:00 pm Dinner
7:00-on Movie, Discussion
Register for dinner through Wednesday
Dinner and movie, $10. Movie only, always free
Register
Downstairs at Knox in the comfy Senior High Lounge.
Knox Garden Walk
Virtual Garden Walk for 2020
click HERE
Save the Date!
July 10, 2021
Knox Garden Walk, benefiting the missions of Presbyterian Women. Until then, please enjoy this highlight reel of gardens that have been featured on our earlier walks.
Flower Sale
Presbyterian Women's Annual Flower Sale
Hanging baskets or Premium Combo Pots are our most popular Mother's Day gift! Or, pick out assorted flowers to plant for yourself, mother, wife or loved ones. Talk to anyone who has ordered and find out how beautiful and durable these flowers are. Flowers are grown in a Michigan Greenhouse and they offer us a great fundraising price. Extras will also be available for cash and carry on May 9! New this year, tomatoes and peppers!
Please tell your friends and neighbors - they won't be disappointed! Email Dee Dee Porter with questions or call 630-416-8072. Proceeds go to PW Missions.
Treats and Treasures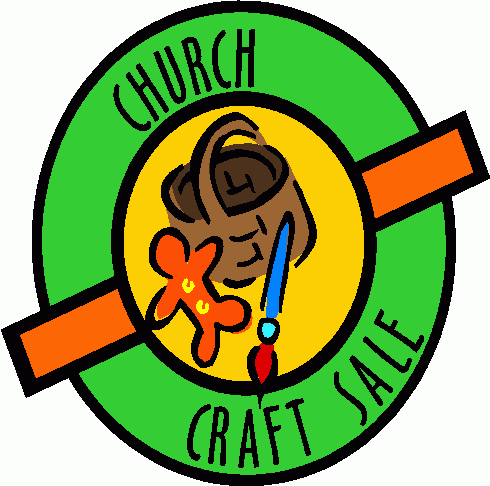 November 2 & 3, 2019. Beautiful hand-made treasures and delicious treats are offered every other year as a major fall event. If you want to be a part of this event or donate crafts or treats, contact Carolyn Lorenz.
Mocktails Anyone?
Calling all Ladies of Knox!
Mark your calendars now for Friday, February 21, 2020 from 6:00 p.m. - 8:00 p.m. (Childcare will be available). Please bring an appetizer or dessert to share. Sign-ups will take place in January & online. Program to be announced. Contact Sue Burns.
Ladies Luncheon
Let's Celebrate!!! Join us for lunch and a wonderful program on May 8, 2020 10:30. Lunch followed by the program. Registration will open in spring. ? Contact Sue Lauzen.