Young Adult/College Care Packages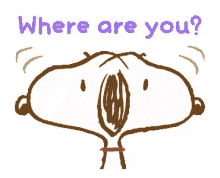 Help us keep in touch with your young adult / college students! Knox will send care packages with goodies, encouraging messages and news of upcoming events.
We want them to know their Knox family is thinking of them and praying for them especially during times when life gets stressful. Care packages will be sent at the end of November and again in April. Please register below or respond with a no thanks. Please let us know either way!

Fruit Pies are Coming!
Your support for the Young Adult Puerto Rico Mission Trip is also appreciated through our Frozen Fruit Pie fundraiser. The proceeds go towards the overall support for this trip. You can place your orders at Knox after either of the Sunday services or the Saturday@5 service on the weekends of October 20/21, October 27/28, or November 3/4, or
Order online here

on or before the end of the day Monday November 5.
Pickup will be after both services on Sunday November 18 (the weekend before Thanksgiving) or we will work with you if you aren't available to pick up your order that day. The pies are again coming from the famous Crane's Pie Pantry in Fennville, Michigan and are available in Apple, Blueberry, Cherry, Red Raspberry, Rhubarb Raspberry and Pumpkin. We also have new this year Crane's gluten free Crisps in two flavors, Apple and Cherry. All come fresh frozen and ready to bake at home. Thank you for your support for the Puerto Rico Mission Trip. Questions: Bruce Burkelman ( )
Young Adult Mission Trip
Saturday, December 29, 2018 to Friday, January 4, 2019
For this year's Young Adult Mission Trip, we are excited to be serving in San Juan, Puerto Rico! We will be lodging in the Montefloures Presbyterian Church, completing a construction project and running a children's fiesta. Knox has established a connection with this church through a pastor from Puerto Rico who is currently serving a Presbyterian (PCUSA) church in Hanover Park, IL. Puerto Rico is continuing to recover from Hurricanes Irma and Maria that devastated the island in September 2017, and only now, in the spring of 2018, are they ready to accept mission groups.
Prayers for a successful mission trip and the financial support from the Knox community, friends and family are appreciated. Donations are accepted by check, cash or online. Click here to get Donation Instructions (It is suggested you print out these instructions for online donations).
To donate online using checking account withdrawals or major credit cards, click Donate. A Knox Connections login can be used but is not required.
Below find videos from some of our recent trips.

Knox Young Adult Parties
Knox holds large group parties for Young Adults (college age and young professionals) twice a year. Each year we have a Christmas gathering over winter break on December 26th, the day after Christmas, which is called "Boxing Day" in many parts of the world. There is also a "Summer Kick Off" party in the late spring. These parties are a great time to reunite with your Knox friends for food, drink, games, and fellowship. Return to this page a few months before each party for more information.
Go & Serve Young Adult Leaders
For every Go & Serve high school mission trip in June, Young Adults serve integral leadership roles. These Young Adults serve on work teams, lead small groups and build mentor relationships with our high schoolers. Contact our Director of Youth and Young Adults, Darin Nettleton if you are interested in serving in this capacity. Young Adults must have been out of high school for at least two years.
Young Adult Weekly Fellowship
Tuesday evenings Joel Lynn is leading a study as a part of the Unafraid Fall emphasis. Contact for more details.