For the most up-to-date information - check out the blog HERE
Young Adult College Care Packages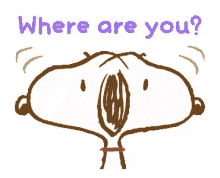 Help us keep in touch with your college students! Knox will send care packages with goodies, encouraging messages and news of upcoming events. We want them to know their Knox family is thinking of them and praying for them especially during finals when life gets stressful. Care packages will be sent at the end of November and again in April. Please register below or respond with a no thanks. Please let us know either way!
If you missed fall sign up, send Joan an email so we can send you one in the spring.
Young Adult Weekly Fellowship
Open to all 20 somethings, Young Adult Fellowship meets on the first and third Thursday from 7-8:30 in the basement for a time of fellowship and Bible study.
Go & Serve Young Adult Leaders
For every Go & Serve high school mission trip in June, Young Adults serve integral leadership roles. These Young Adults serve on work teams, lead small groups and build mentor relationships with our high schoolers. Young Adults must have been out of high school for at least two years.
Young Adult Mission Trip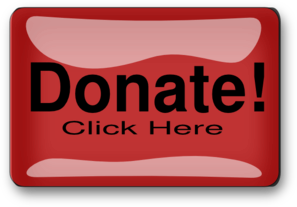 Click donate to be directed to the online giving option for our Mission trip to Puerto Rico December 2019. Thank you for your support! If you are donating towards a particular student, write their name in the Memo box. Follow the remainder of the prompts.
Every winter a team of Young Adults (with a handful of Adult volunteers!) gives up a week of Winter Break to serve on an international mission trip.
For more information about Young Adult Ministries at Knox, or to volunteer for Go and Serve or the Winter Mission Trip, please contact Darin Nettleton.
Fruit Pie Fundraiser
Fruit Pie Fundraiser for the Young Adult Puerto Rico
Mission Trip!
Order Pies HERE
Pie choices are: Apple,Blueberry, Cherry, Pumpkin, Red Respberry, and Rhubarb Raspberry. Crisp options are Apple and Cherry; these are also available GF.
We are leaving on December 28 – January 4, working with SBP, a disaster relief organization in San Juan, restoring a residence and hosting a children's fiesta.
You can place your orders at Knox after either of the Sunday services or the Saturday@5 service on November 2/3 and 9/10, or you can place your pie orders online.
Pickup will be after both services on Sunday November 24 (the weekend before Thanksgiving) or we will work with you if you aren't available to pick up your order that day.
The pies come in six delicious fruit flavors from the orchards and kitchen at the famous Crane's Pie Pantry in Fennville, Michigan. We also have new this year Crane's gluten free Crisps in two flavors. All come fresh frozen and ready to bake at home. Thank you for your support for the Puerto Rico Mission Trip. Questions: Darin Nettleton