"So in Christ we, though many, form one body, and each member and each member belongs to all the others. We have different gifts, according to the grace given to each of us." Romans 12: 5-6

You make a difference by volunteering or donating
Dakota Partnership Christmas Angels
The Christmas forms are coming in from the families.
The families are so appreciate of our efforts so help make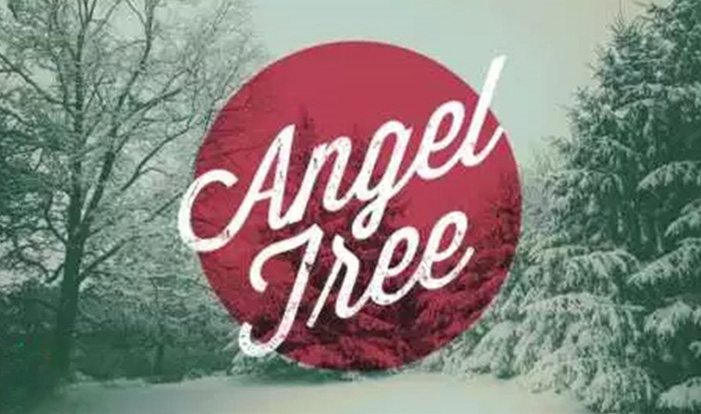 Christmas wonderful for their kids. The Angels are Knox's way to show Native American children that they are cherished by God and Dakota Partnership.
To participate:
Wait until Sunday, November 18 or call Julie Milldrum if you have a specific age or child you would like to buy for.
Go to the Commons on Nov 18, select an Angel, fill out the back of the angel with information, leave that Angel on the counter.
Then pick up the direction sheets for that specific child.
Purchase the gifts, wrap them.
Drop them off at the Church Office or on December 16 by 9:00 to Lehman Hall. There will be someone by the tree before and after services after the tree is up to show you how to do it or call Julie Milldrum 630-717-8240/630-470-7044.
Presents must be back no later than December 16 before the 9 am service to Lehman Hall. We need to sort and pack them into the truck.
Want to Help Pack Presents?
We always need help sorting and loading on December 17th. Any amount of time you or your family can give us we would be appreciated. It is a great way to get the kids involved in mission. Call Julie Milldrum 630-7178240 or 630-470-7044Or just show up
Interested in joining us on the Christmas adventure?
We always need help. Call or contact Julie Milldrum 630-717-8240 630-470-7044 Or Randy Johnson 630-851-2511.
Things needed for our Christmas Sisseton adventure:
Coats, blankets, sheets and towels gently used or new toys that we can give to a family. There always seems to be someone who did not make the list.
You can also donate money to help with the transportation costs.
The most important part of the Christmas Angels are prayers that we have a flawless trip and these presents give the children joy and the knowledge that God is there with them all the time.
Saturday University
"If you want to go fast, go alone. If you want to go far, go together." African Proverb. Please consider joining us on Saturday mornings this fall as we at Knox partner together to spend time in North Lawndale with middle and high school age students from the North Lawndale area.
This is a privilege and an opportunity for us at Knox to partner with the YMEN (Young Mens Educational Network) to assist them in achieving their mission. "YMEN's mission is to prepare young men (and women) in North Lawndale for leadership by helping them grow in their faith and character, develop a love for learning, and use their talents to serve the community and strengthen families."
We leave from Knox at 9:15 on Saturday mornings and return by 12:45 pm or 1:00 pm. This opportunity is more about showing up to be the hands and feet of Christ, rather than tutoring. Please contact Robin Kolar ( ) (630-369-4539) with any questions.
Deacon Helper
The deacons seek to serve the congregation by responding to parishioners' needs for prayer, meals, rides, and notes and calls of encouragement. They also usher funerals and serve the refreshments at receptions.
Please consider signing up to be a "deacon helper" if you are willing and able to assist the deacons in this ministry by occasionally providing a meal or a ride, baking for a funeral reception, ushering, and/or any other forms of assistance. We'll call you if and when we could use a hand for a particular situation or event. Thank you!

Help Wanted: Worship Council
Like to do things behind the scenes, we need you!
The Worship Council has many different areas needing many hands and feet. Please email Mike Komma to find out more.
YMEN - Saturday University
Saturday University needs you!

Knox partners with the YMEN in Lawndale most Saturday mornings throughout the school year to encourage and academically support the middle and high school youth of YMEN through a tutoring and mentoring program. If you have a couple Saturday mornings a month to spare - join us and make a difference in the life of a child. For more information contact Robin Kolar ( )


Coffee Hour
Would you and a friend, your family or small group like to help with Coffee Hour? Church Life is looking for volunteers who are willing to serve others during this time of fellowship. It takes less than two hours to set up, host coffee hour between services and clean up. The more people you have, the less time it takes. Contact Diane Noreen at or Patti DeNichols at Thank you! ~ Church Life Council
Yes, there are many parts, but only one body. The eye can never say to the hand, "I don't need you." The head can't say to the feet, "I don't need you." In fact, some parts of the body that seem weakest and least important are actually the most necessary. 1 Cor 12: 20-22
Ongoing Volunteer Opportunities
Acolytes
3rd - 7th Grade - Light the candles on the communion table at the beginning of the 9:00 am service. Contact Jenny Hubbard via e-mail or phone at 630-615-4318.
Greeters
Do you have a friendly smile and a warm handshake?
Would you like to greet on Sunday mornings about once every other month?
The Knox Greeters ministry is seeking individuals and families who would like to provide a welcome to our members and visitors as they enter our church each Sunday morning. If you would like to join, please contact Don and Joan DuChane at 630-747-8512. You may also leave contact information with Diane Heintz in the Knox Church office.
Join us to help feed the homeless Make a meal or work a shift at the Hesed House facility. Sign-up to help HERE. Full details can be found here
Hunger Sundays are the first Sunday of every month. Loaves &
Fishes donations are based on the most needed items as identified
by Loaves and Fishes here. If you prefer to donate money, donation envelopes are in the pews, or write "Loaves and Fishes" on memo line of your check or on your envelopes.
Teen Parent Connection (TPC) is a nonprofit organization in DuPage County which provides comprehensive programs and services related to teenage pregnancy and parenting. For over 20 years, Knox has assumed the responsibility for providing the facility, childcare and family style meals as one of our vital mission and outreach programs.
We would love to have your help to provide and serve a pre-planned meal to TPC young parents and their infants and toddlers on a Tuesday evenings. Dates are available from September through May and meals need not be home cooked or complicated. Instructions, reimbursement and personal support are available. Dinner is served at 6:00 p.m., allowing you to finish before 7:30 p.m.!!
Click HERE to get more details for TPC and the list of available dates to provide a meal.
In conjunction with "Companions Journeying Together, Inc." we will be providing gift packets of stationary and note cards for women in prison. This kit allows women in prison to write to their children and other loved ones and thus strengthen the family bond. For more information, contact Mary Ellen Neumeister at 630-357-8328.