Dear Friends,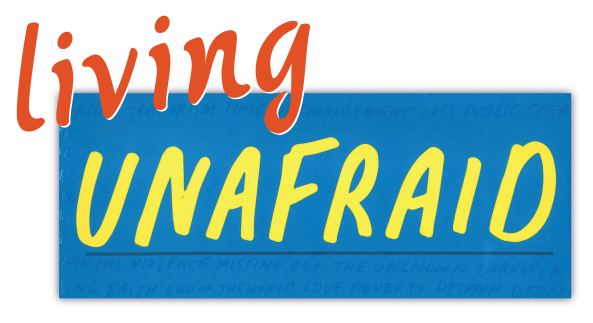 Author and pastor Adam Hamilton writes in his new book Unafraid, "We can hardly overstate the extent to which worry, anxiety and fear permeate our lives. We worry about the future, about politics, and about our health. We fear violent crime, racial divisions, and the future of our economy. Deep rifts in our nation leave us with an increasing sense of uncertainty." Molly Ball, writing in "The Atlantic," notes, "Fear is in the air, and fear is surging. Americans are more afraid today than they have been in a long while."
As I reflect on these statements, I am reminded of what St. John had to say about the relationship of fear to love. "God is love," he writes in 1 John 4. "There is no fear in love," he continues, "but perfect love casts out fear" (1 John 4:18). In the Old Testament, the Psalmist sings, "The Lord is my light and my salvation; whom shall I fear? The Lord is the stronghold of my life; of whom shall I be afraid?" (Ps. 27:1).
All of us live with fear. Fear is a normal part of living. The issue is: how (and when) do our fears gain control? Do our fears speak truly or falsely to us? How do we ensure that our decisions--and the actions which result from them--are truth-based and guided by love rather than driven by fear?
Coming this fall, our congregation will be exploring these and other issues by reading together Hamilton's book Unafraid. The pastors are crafting a sermon series entitled "Living Unafraid" to complement and keep pace with weekly Small Group ministries designed to give busy people a time to connect with other believers and invite their friends and neighbors to join with us. Discussion groups will be hosted in homes, restaurants and at Knox to facilitate as much participation as possible. Look for sign-ups in the Commons this month and next for the perfect time and place for you!
Fear is nothing new. We've been living with it since the Garden of Eden. The antidote to fear is not new, either. It is love alone, expressed through our trust in the God who first loved us. While fear feeds on lies, love rejoices in the truth (1 Cor. 13:6). Love is stronger than fear. Fear has limits. Love does not. Love endures. Indeed, not even death can bring an end to love.
When I was a little guy, my mother was the one who quelled my fears. Nowadays, it is the Lord. "Let no your hearts be troubled," he said, "neither let them be afraid" (Jn. 14:27). Only love can overcome our fears. Jesus is the King of Love.
And Jesus loves us--this we know!
Take peace,
Clinton