A Christmas Letter from Pastor Dave
Christmas is…
footsteps in the snow,
a lamp in the window,
a fire in the hearth.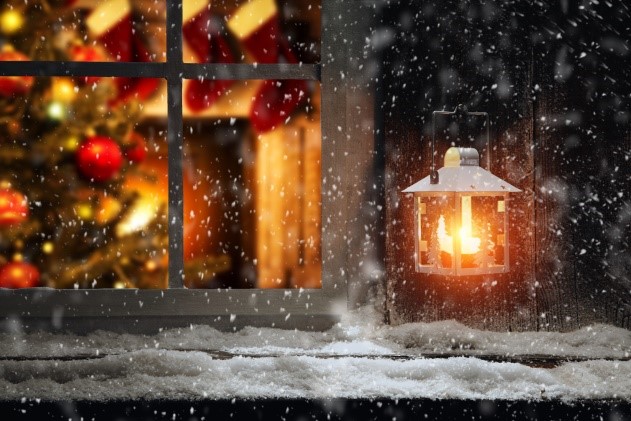 The most memorable Christmas message I have heard over the years was given by the late George St. Angelo, the first chaplain of North Central College. It went something like this:
Imagine one of those late December snow storms, when 6 inches of snow falls upon the fields and tree limbs are left with a wonderland coating of snow. Moonlight gives an iridescent glow as darkness falls upon the whole scene and stars twinkle in the sky. Cars can hardly be heard on the streets, for the soft carpet of snow.
As you trudge home through the snow, you're not sure if anyone is home yet. Then your heart skips a beat when you see…footsteps in the snow. You won't be alone after all, and it brings a warm comfort to the cold that surrounds. As you round the back of the house and mount the steps to the front porch, you see …a lamp in the window and, through the window…a fire in the hearth. Yes, home at last.
Students from long past remember Pastor George St. Angelo, "Chaplain Street Angel" telling the story, which he had lived for many years growing up in small town Indiana, surrounded by farm fields, barns and silo's, and the beauty of a quiet winter night. It is much like a snapshot of the Gospel story, he would say, when our loneliness in a dark and cold universe is penetrated by a Presence we cannot prove, but we see evidence that Someone has walked ahead of us, lit a lamp, and stoked a fire that draws us to a friendship with God.
Perhaps it was that way for those shepherds out on the dark and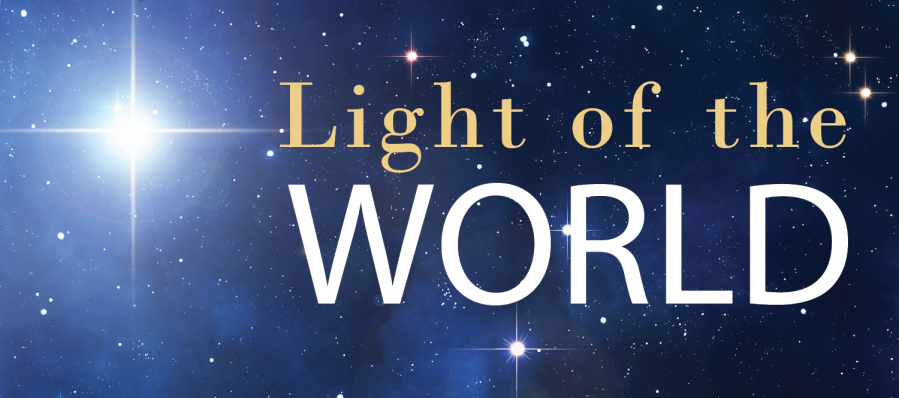 cold fields, watching their flocks by night. Alone, so they thought. But then came the flutter of angel wings, choruses that lit up the sky with good news of great joy for all people. That babe of Bethlehem became the Savior of the world. We are the visited planet. God does not leave us in the dark, but lights our way and warms our souls so we can love God and find our purpose in loving others as Jesus did.
Thanks be to God!