Lent: the Upward Way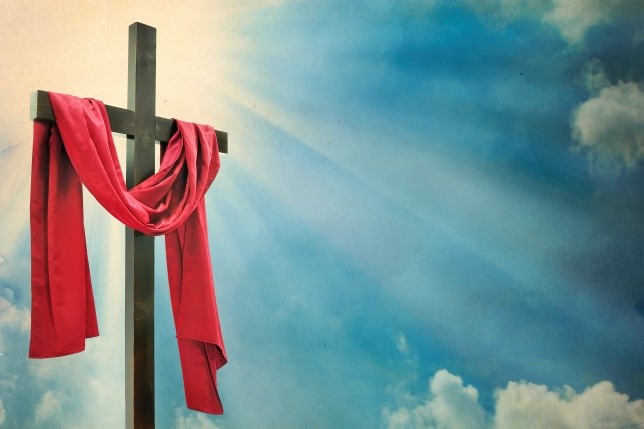 "I want to know Christ and the power of his resurrection…" (Philippians 3:10)
Dear Friends,
Spring has officially arrived, but its reality is at best theoretical. No doubt it has arrived in fact in places like Carolina (where nothing could be finer). But in Illinois, our world-view remains turgid, muddy and morose. The idea of springtime persists, however, like a vision of bluebells carpeting the earth beneath the oaks at Knoch Knolls, a cherished promise waiting to come true. All that's missing are the bluebells themselves…
When Paul, awaiting his end in chains outside of Rome, speaks of the Lord—he urges us to rejoice in him. Paul considers his present circumstances not in light of their danger or sorrow but in light of his prevailing hope and desire. This and this alone will drive his life's priorities from this moment on.
One of the great truths about the human spirit is that we are defined by what we hope for far more than what we have. Take away our health, our possessions, our youth, and we will continue to be defined by what we believe in. Not only that, but the content of our hope will bring to us a power and influence far beyond our present limitations. Consider how the love of one grandparent can change the trajectory of an entire childhood. Or how the vision of one leader can change the trajectory of nations. This is precisely why Paul says, "I want to know Christ and the power of his resurrection."
Knowing Christ is knowing that we are altogether loved, forgiven and accepted beyond anything we have done or failed to do. Knowing Christ is knowing that our love for one another is the greatest, most enduring aspect of our lives. Knowing the power of his resurrection forms the content of our hope; a glorious future that infuses our present circumstances with joy. The power of his resurrection is something we are meant to experience today, when with knowledge and love, we come to believe in Jesus' promise to prepare for us a place in the Father's house (Jn. 14:3). We're not there yet, but our hope has already shifted our point-of-view: from loss to anticipation; from resignation to expectancy; from regret to rejoicing.
Spring may still be a matter of imagination in Illinois. But as you approach another Easter, may the power of the promise fulfilled on Calvary for you bring to your living both "strength for today and bright hope for tomorrow." The Lord is Risen. May this be our sure and certain hope!
With Joy,
Clint