Hunger Sunday
March 5, 2023 12:00am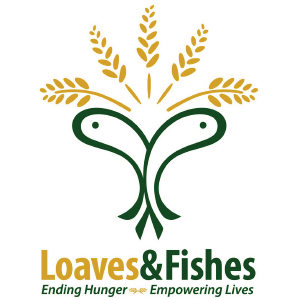 Did
you know that Loaves
& Fishes can buy 8 times the value of a dollar through the Northern Illinois Food Bank versus donations purchased at the grocery store?


So our Hunger Sunday can be even more beneficial when we donate dollars on behalf of Knox, i
n addition to the very popular Hunger Sunday physical donations. There is an easy way to donate money directly to Loaves and Fishes from the comfort of your own home 24/7.
There is a virtual food drive housed on the Loaves and Fishes website. To participate go to
www.loaves-fishes.org/ways-to-give
and choose "virtual food drive."
There you will find a shopping list of healthy food products
at discounted prices
that are most needed by the Loaves and Fishes clients. With just a few clicks you can choose the items and quantities you wish to donate. At checkout you will pay with a credit card. Also at checkout, under "Company Name" enter "Knox Presbyterian Church.
"
To view a list of the items that are most needed for this month click HERE. The list changes and is proved by Loaves and Fishes.