Dakota Partnership Christmas Angels
December 10, 2022 12:00pm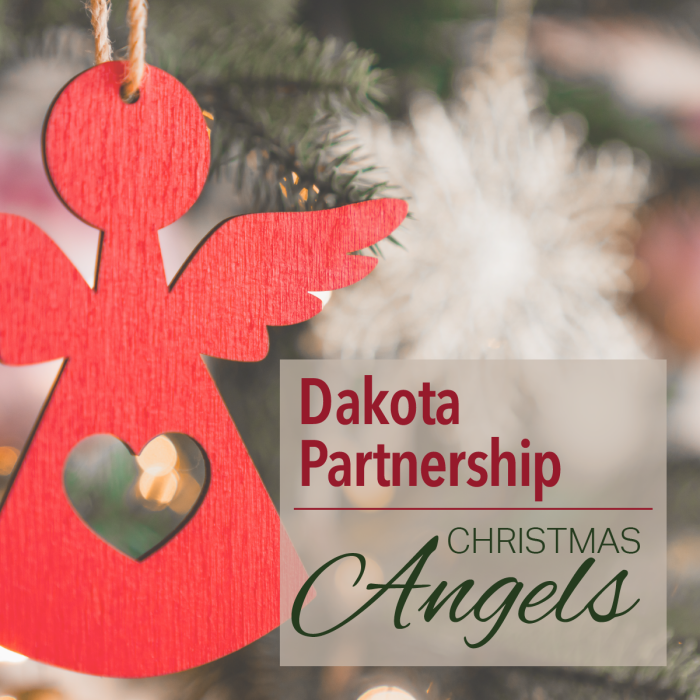 Contact: Julie Milldrum
Children's Gift Sign Ups
You can pick an angel on the website and at the Sunday Services starting November 13. If you have a specific Angel you want from the past, or any questions, call Julie Milldrum at 630- 470-7044 or 630-717-8240. There will be someone before and after the services to answer all questions.
Angel Presents "drive thru, drop-off" will be Saturday, December 10, 11 am - 1 pm. You can drop off the presents between 8:30 am - 4:30 pm when the Church is open prior to that date. There will be a marked cart for the Angel Presents just inside the front doors.
Things needed for our Christmas Sisseton adventure:
Coats, blankets, sheets and towels gently used or new toys that we can give to a family. There always seems to be someone who did not make the list. Can we blanket the Reservation with God's love? Fuel prices are going too high (don't we know it) this winter. Can we send blankets up the Sisseton reservation to help warm the bodies and the souls of the kids and adults? Blankets can be dropped off at the Church anytime that it is open by the presents. Due by Saturday, December 10th. Thank you
You can also donate money to help with the transportation costs.
The most important part of the Christmas Angels are prayers that we have a flawless trip and these presents give the children joy and the knowledge that God is there with them all the time.
If you have any questions feel free to call Julie Milldrum 630-717-8240 or 630-470-7044.