Order Easter Flowers for the Sanctuary
April 2, 2023 12:00am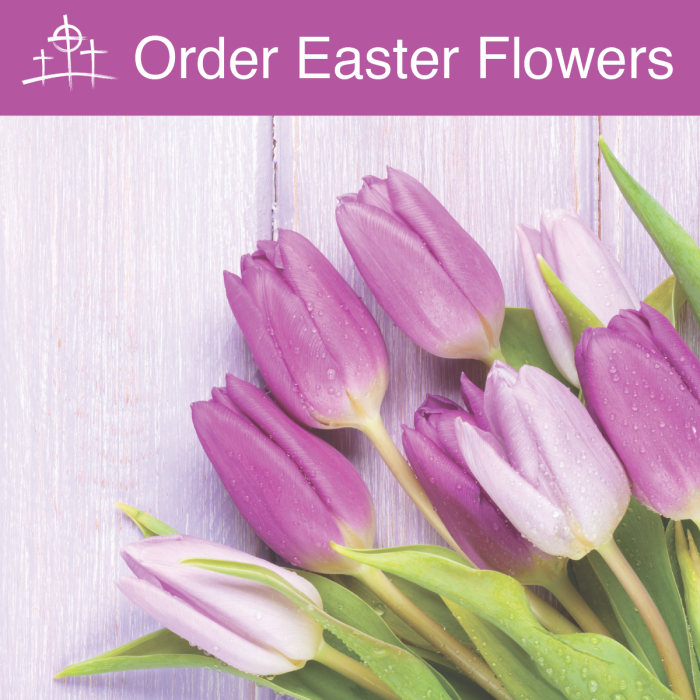 Order Easter flowers to decorate the Sanctuary for Easter. You may also order on Sundays in the Commons on March 19, 26 & April 2. Last day to order is April 2nd.
Tulips -2 for $30
Azaleas - $30
Hydrangeas - $30
If you want your flowers please pick up after 11:00 am Service on Easter.
Email Ginny Van Blaricom with questions.