Backpacks for Sisseton 2022
August 14, 2022 9:30am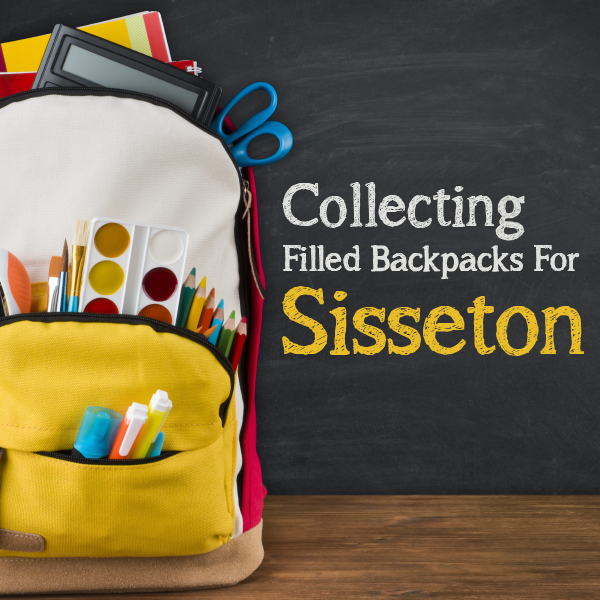 Contact: Julie Milldrum
Dakota Partnership is again collecting filled backpacks to help the students in Sisseton, SD get off to a good start for the 2022-2023 school year. The backpacks will be driven and delivered to the Native American children in this community a week prior to school starting. What a joy to the family and to us to know that the kids will be equipped to learn for the new school year. This one more symbol of our constant presence, caring and God's love. Thank for all your contributions.
Sign up for Grade
Buy the backpack and fill it with the school supplies listed and return to Knox and specify what grade on the outside of the bag
Drop off Knox on a roller cart by the front doors M - F between 9 am - 4 pm the week before the due date on August 14
Deadline to return backpacks is August 14 at drive thru drop off in Basswood parking lot from 9:30 am - 11:30 am
Placing the tag on the backpack will help ensure that we get the backpacks to the correct age student. We have hundreds of students who will need backpacks so any help you can give will be appreciated. If you would rather not purchase and fill a backpack feel free to donate supplies or cash to help get supplies needed.
If you have any questions about how you can help or need special arrangements for drop off please call Julie Milldrum at 630-470-7044.