Go & Serve Fundraiser - Blacklight Bingo & Reveal
February 4, 2023 4:00pm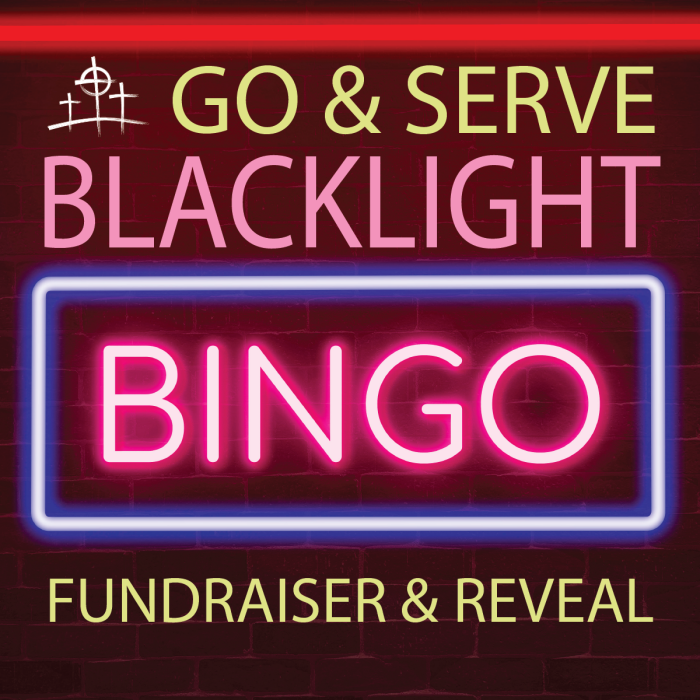 Join us for an afternoon of family fun on Saturday, February 4th from 4 to 6 pm. We will be playing Bingo, raffling off some fantastic prizes, and competing in some mini-games as well. Bring your glow sticks and wear your neon.
Register today so we know you are coming!
All purchasing of Bingo Books and Raffle Tickets will be done at the door. We will have some Credit Card options available, but Cash will be easiest.
Cost
One Book of Bingo Cards gets one person one entry into all of the bingo games that afternoon. If one person has two books, they have two entries into all bingo games. If three, three entries, and so on. We suggest a minimum of 1 book per person. There is a discount when you buy 3 or more books!
1 Book - $15
2 Books - $30
3 Books - $40
Each Additional book is $10 each (4 - $50, 5 - $60)
Please RSVP for the event. Hope to see you there!