VBS 2022-Monumental
June 21, 2022 8:45am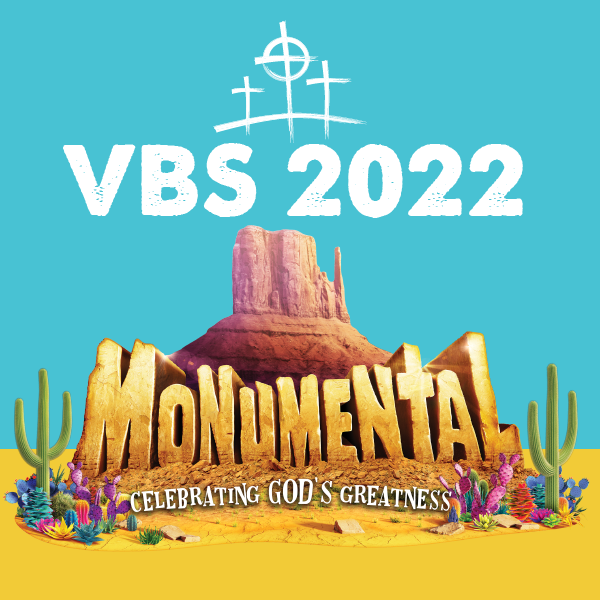 This year, we will be going off-road for a "Monumental" adventure during the week of June 20th-24th from 8:45-11:45am at Knox Presbyterian Church. We will spend the week "Celebrating God's Greatness" through various activities such as music, crafts, kidvid cinema, recreation and story time. We are planning to have in-person VBS, which cannot happen without your help, so when you sign up your kiddos or grandkids, please prayerfully consider volunteering. Are you just wanting to be a part of the experience and be a volunteer, wonderful! Please contact Erin Hartman so she can make sure you have the proper training needed for our VBS.
VBS is available for children age 3 (potty trained) through children entering 5th grade.
If you have children entering 6th grade or older, we would love to have them register as a leader. We will adjust protocols appropriately if necessary and masks will be welcomed, but not required. Volunteers can be in middle school, high school, college and adults. If you are going to be a volunteer for our VBS, you will need to complete Knox's Safe Haven Policy training before our VBS week. Dates for training sessions will be provided to you.
We know that families are busy and not everyone is able to donate their time during the week of VBS. If you would like to donate to our VBS, click on the donate button to see some items needed to make our VBS a success.
Here are the themes each day of the week:
Day 1: God Loves You No Matter What (Psalm 89:2)

Day 2: God Is With You Everywhere (Joshua 1:9)

Day 3: God Is In Charge (Psalm 147:5)

Day 4: God Is Stronger Than Anything (Romans 8:38)

Day 5: God Is Surprising (Psalm 66:5)
We hope you can join us for our VBS this year!